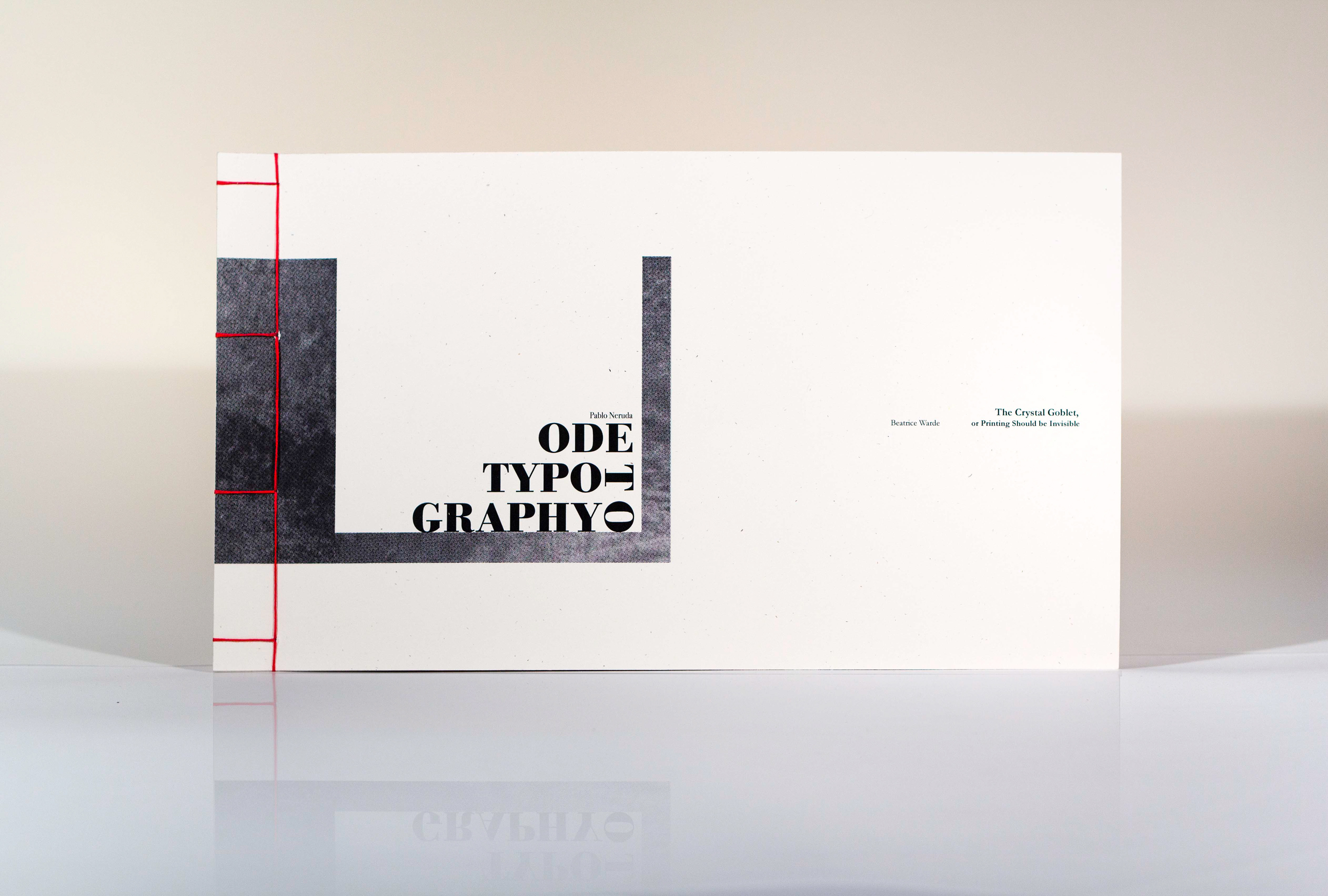 This book design includes two texts, one is "
Ode to Typography

"
by Pablo Neruda, and
one is "
The Crystal Goblet

"
by Beatrice Ward. "
 They are two distinctly different writings on typography.  They both express a love, admiration and
respect for the ancient craft of typography and printing that have the potential to be combined in an
interesting way via the book format.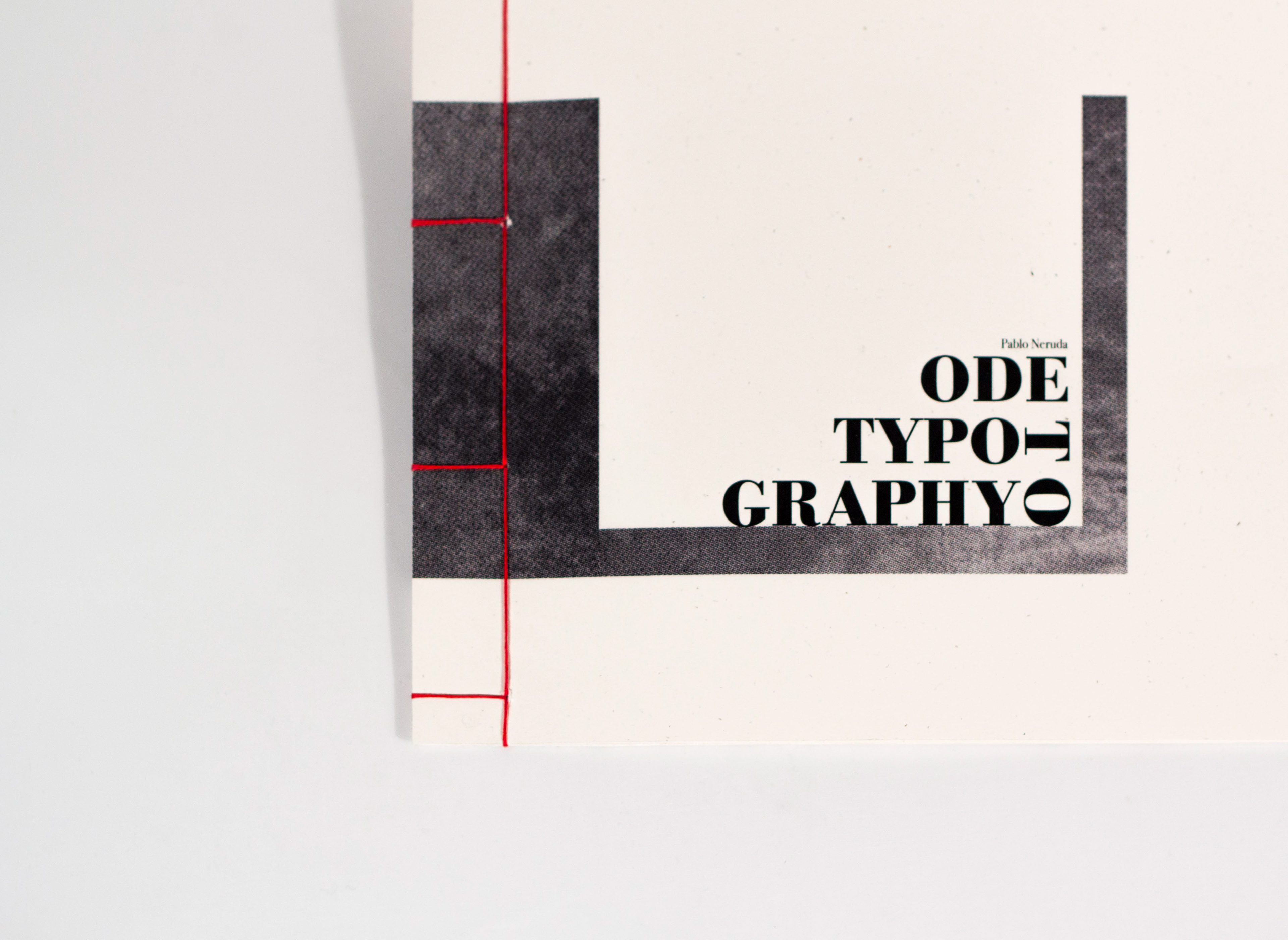 The essay remains settle, and serves as a structural frame for the poem.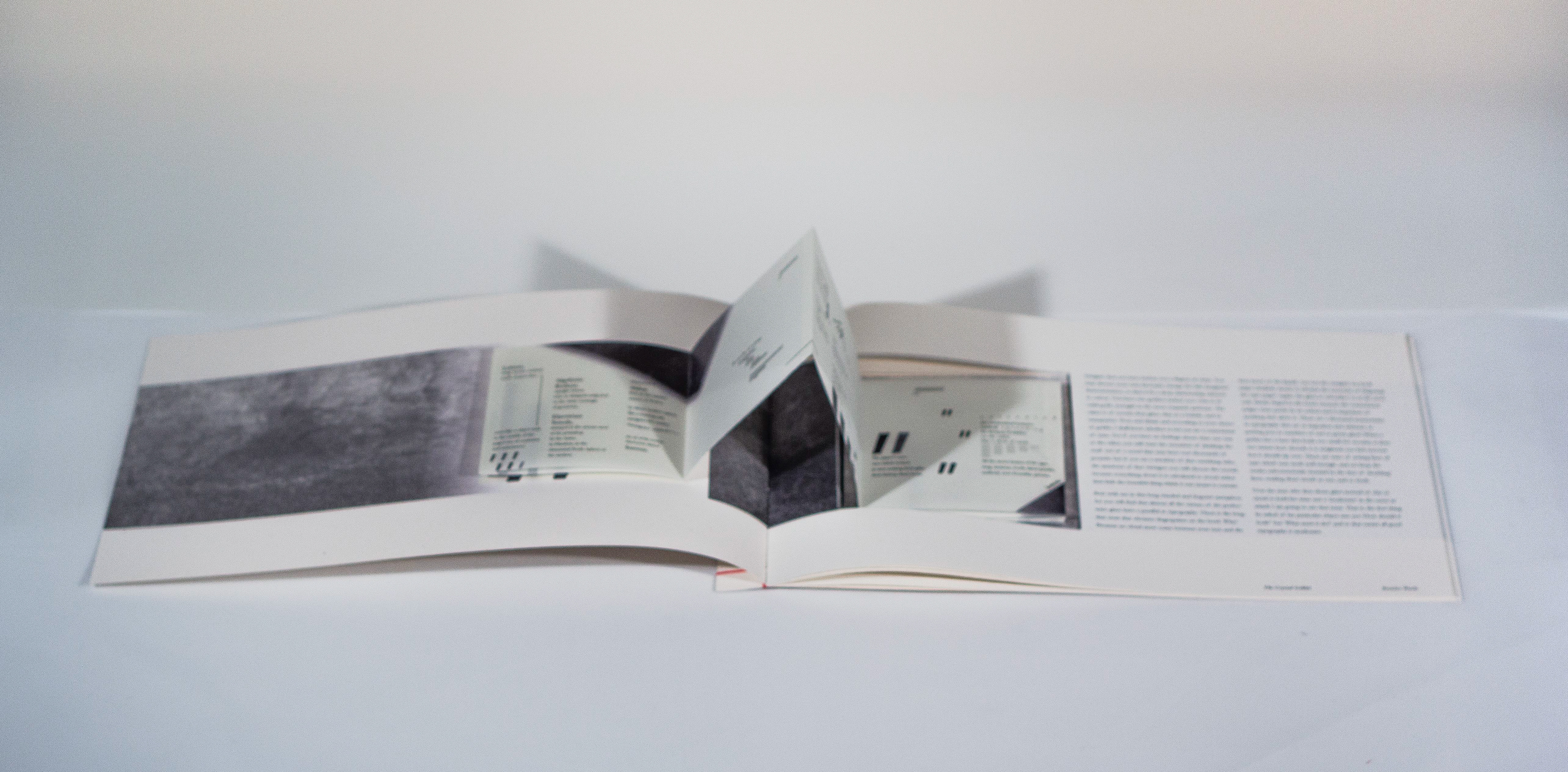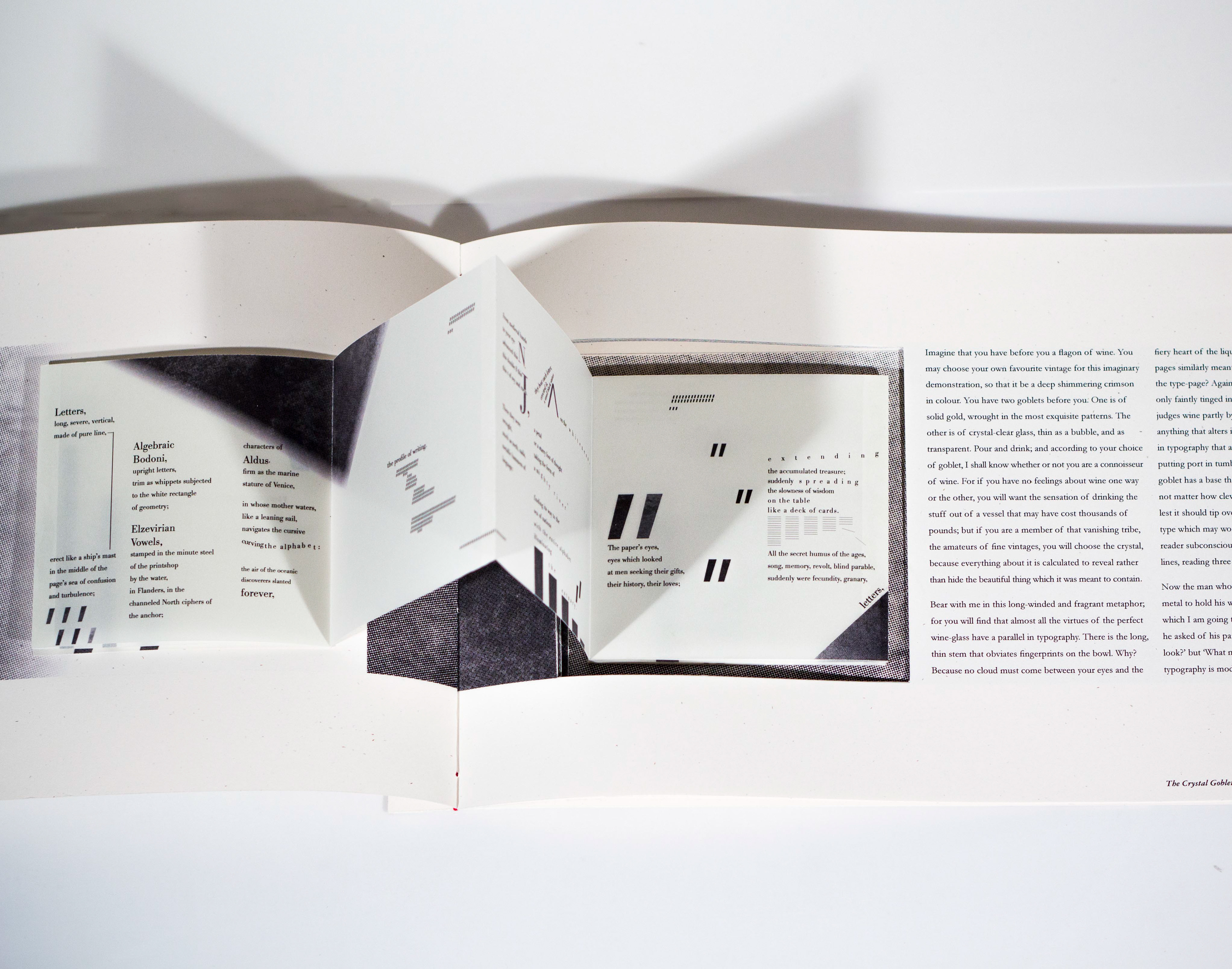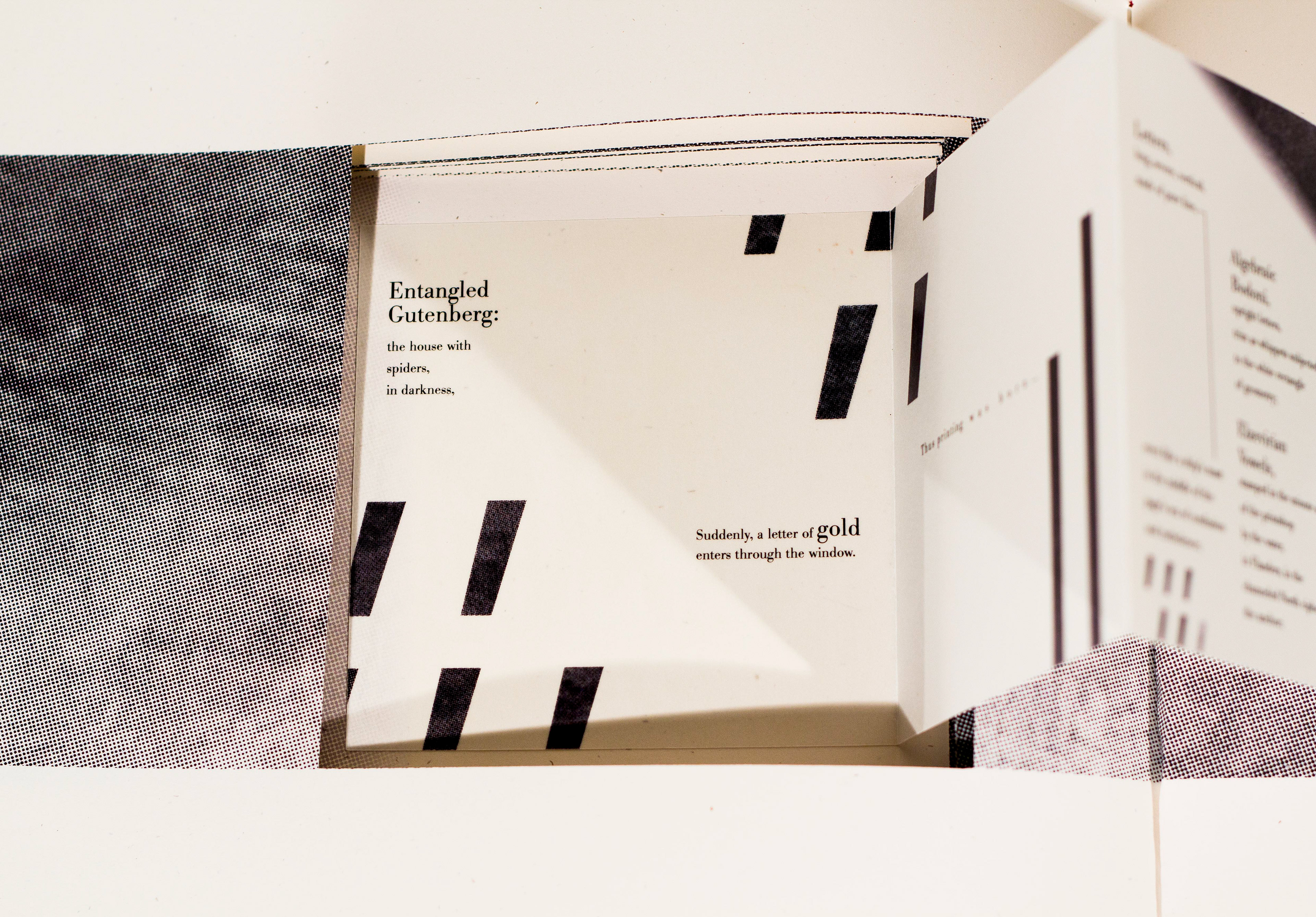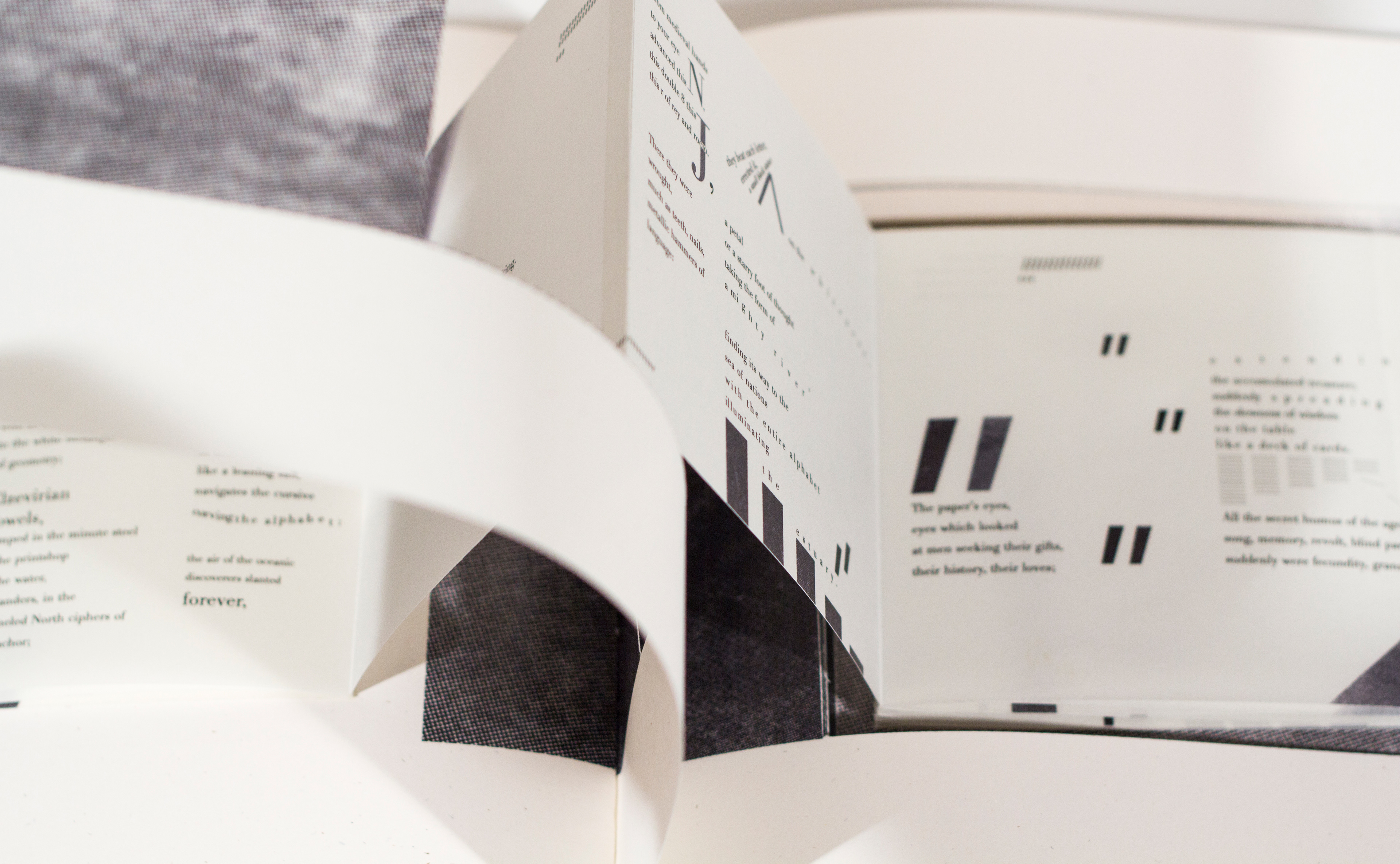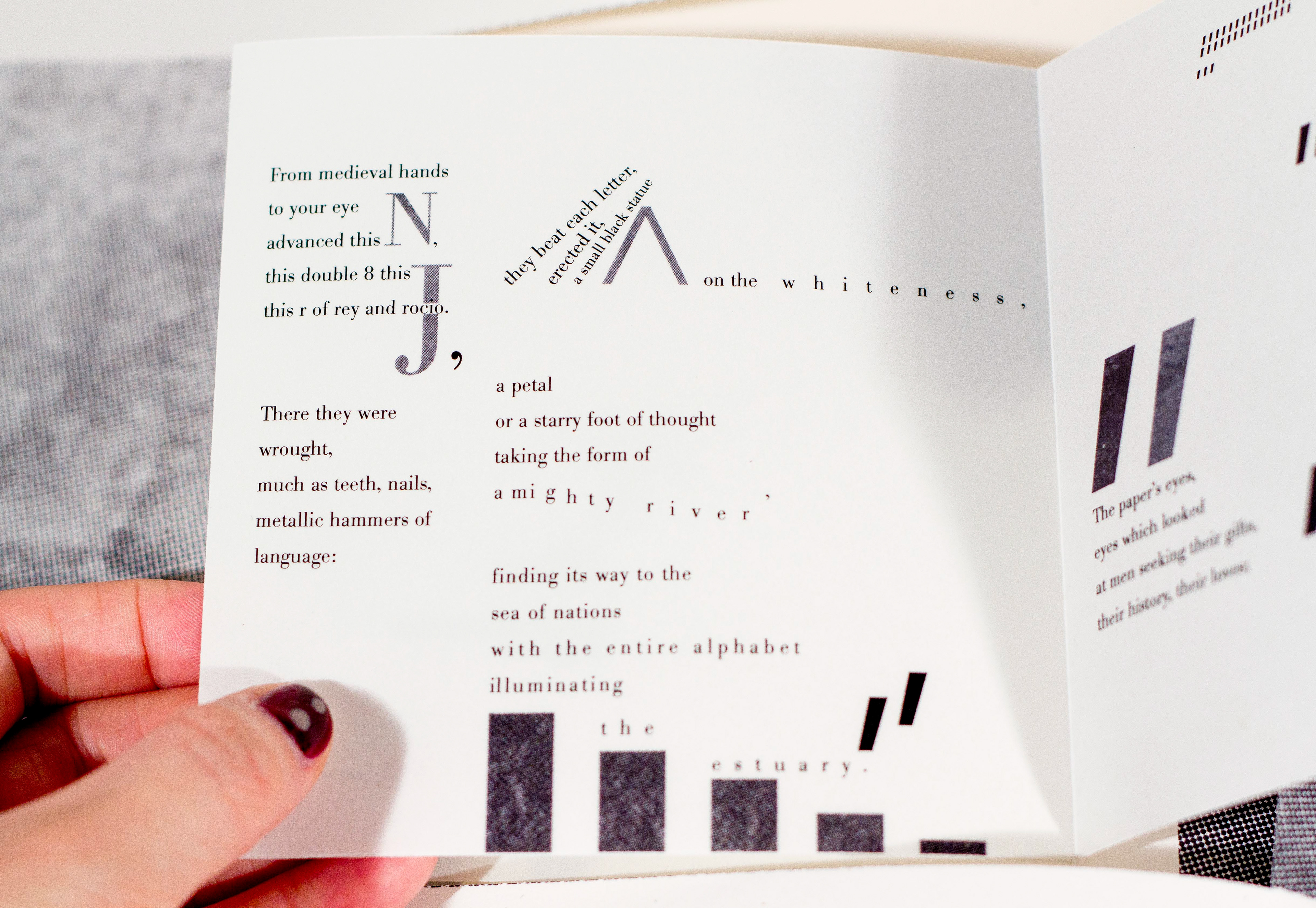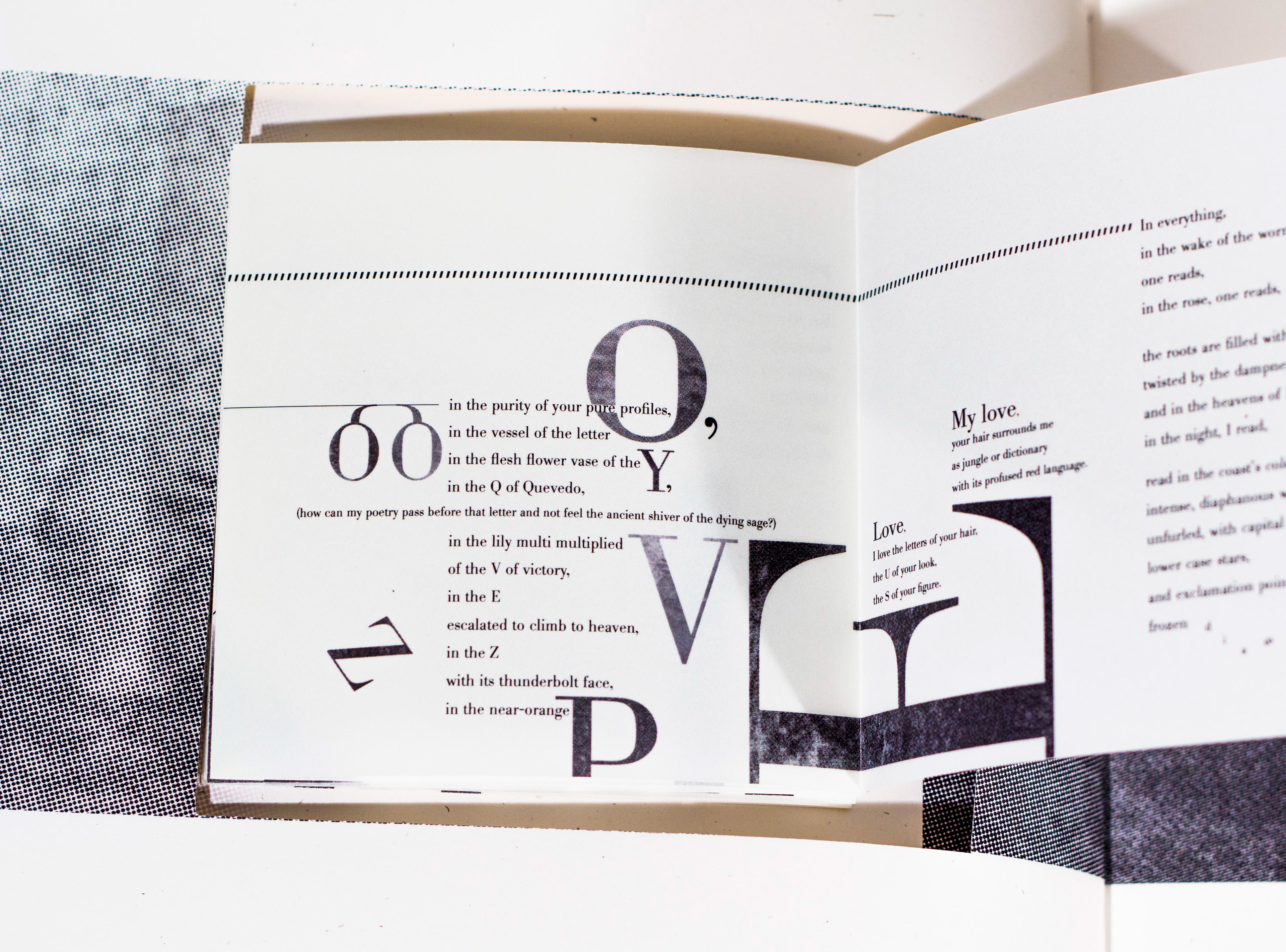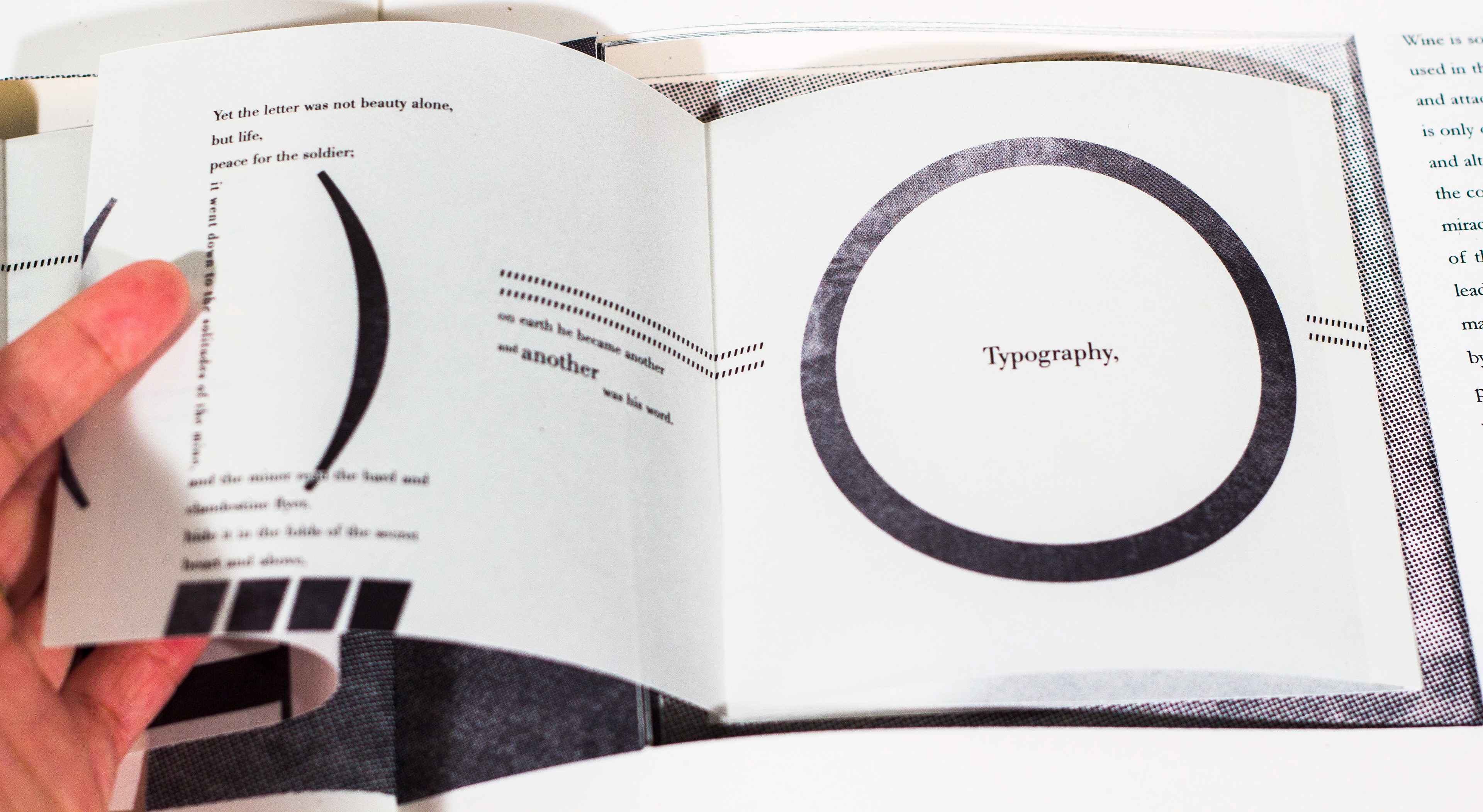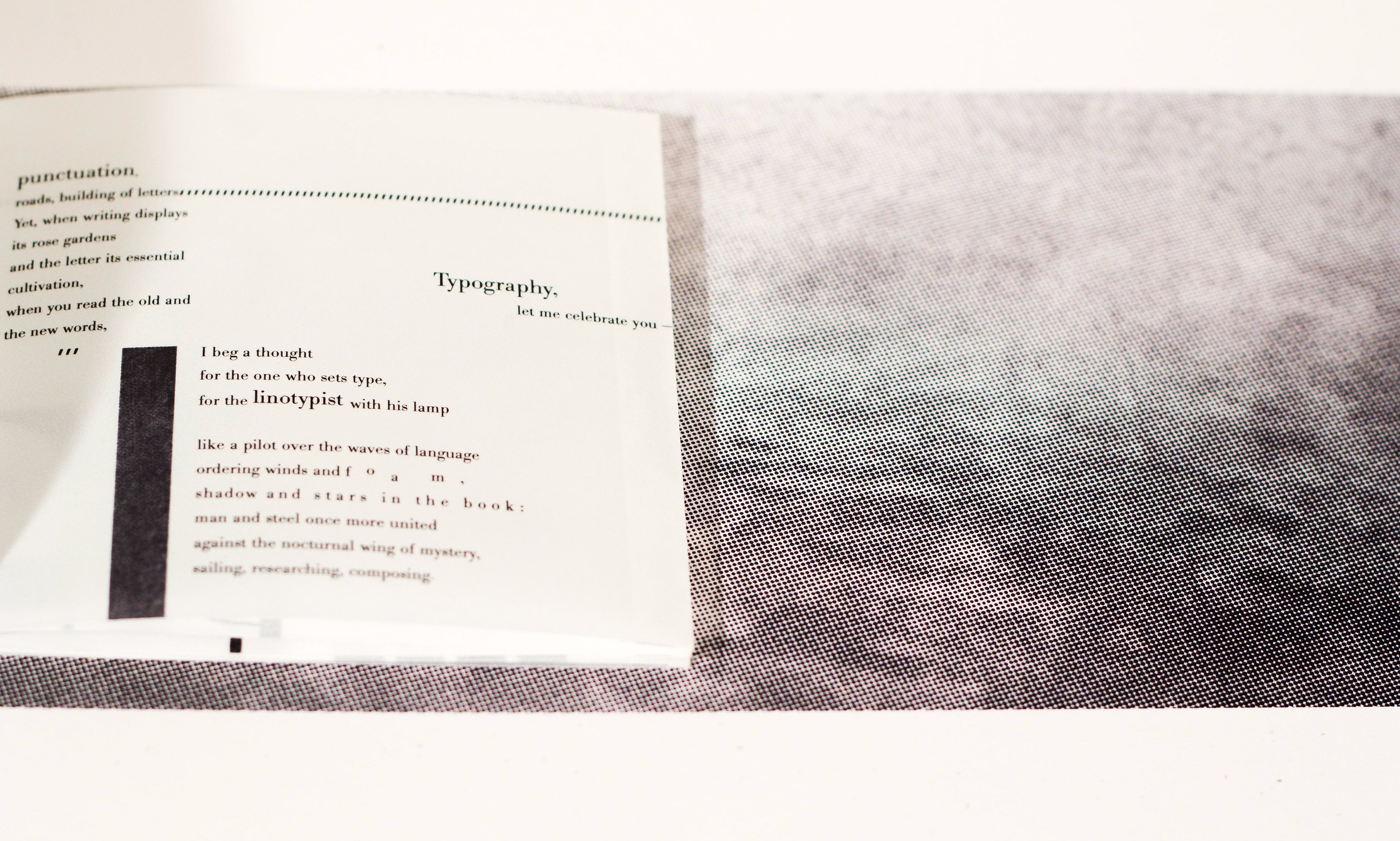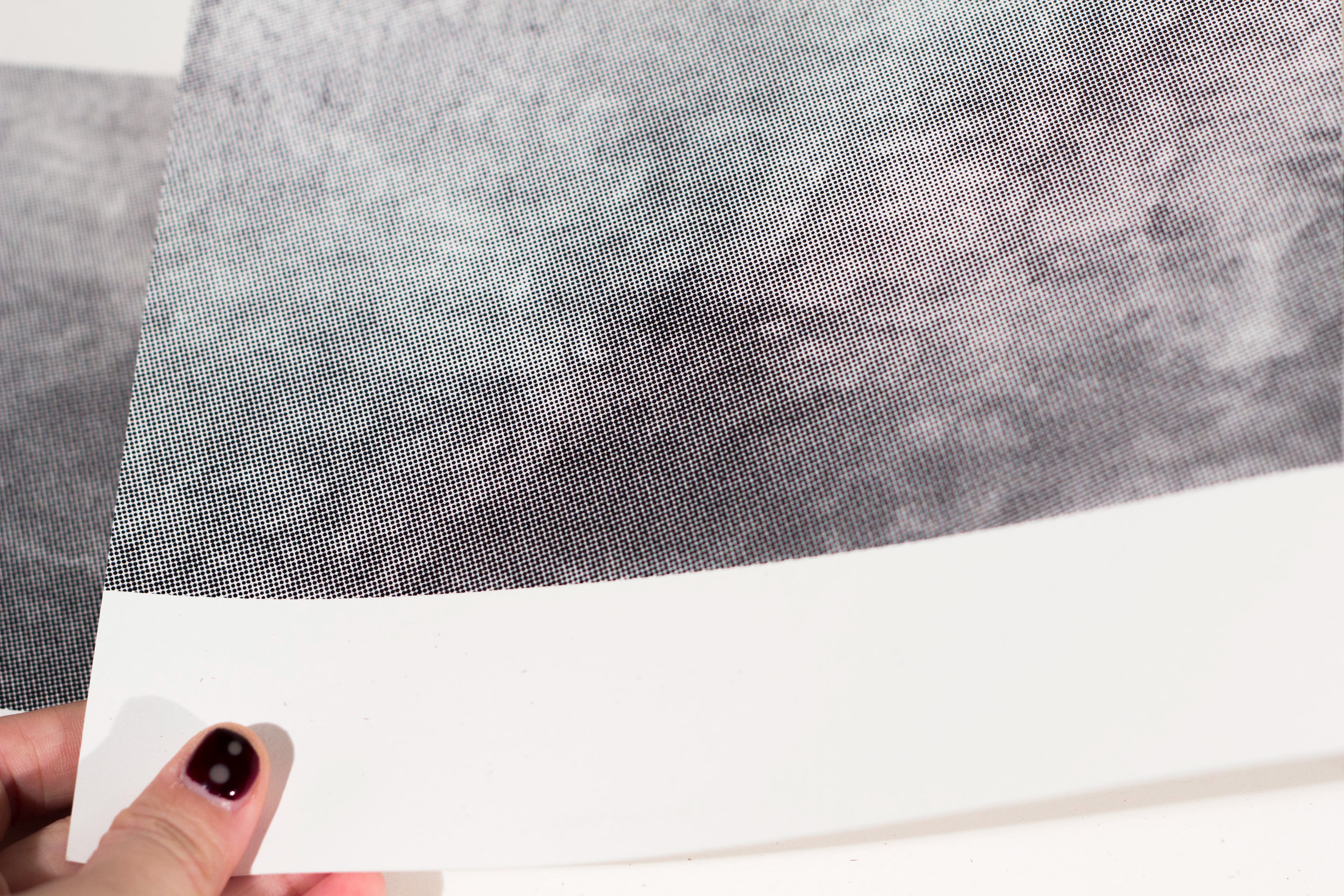 Binding: Japanese stitching
Media:  poem/ vellum, essay/ speckletone true white #100 & #70